Featured Articles
Five Essential Features of a Secure LMS
An important question is what features make an LMS secure, and the answer is Five Essential Features of a Secure LMS.
---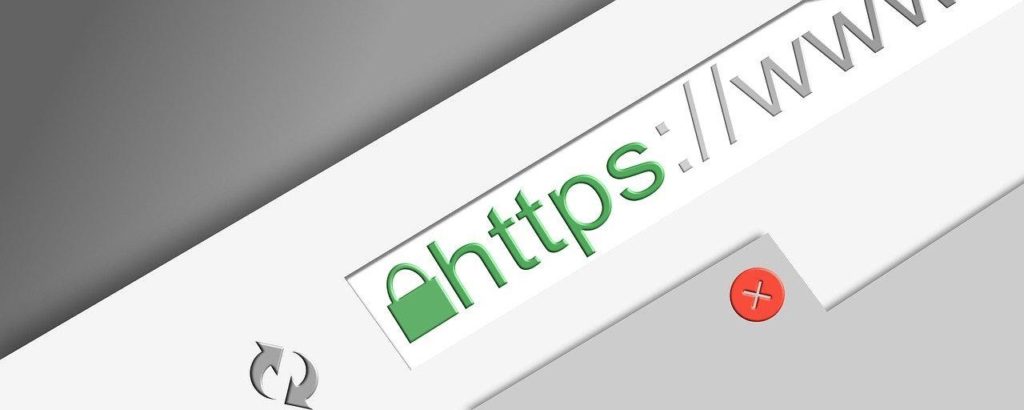 Building an online course is no easy feat. It demands hundreds, maybe even thousands of hours of relentless research and even more time to convert research into suitable content formats for students to digest.
The content is the heart of your course and should be protected from piracy at all costs. It should only be accessible to people who are meant to access them. This can be implemented using a Learning Management System (LMS).
It is only a matter of time before someone comes with new (and very illegal) ways to pirate and make off with stolen content. To shield themselves from the onslaught of these attacks, growth-focused online academies and online education companies are switching to the most secure LMSs in the market like Learnyst. But what makes an LMS secure? Let's find out in this post. Along with that, let us also see how much should you ideally spend on securing your online courses.
Is your LMS safe?
Not all LMSs are the same when it comes to security. There are several instances where people have suffered by choosing the wrong LMS. Take for example the case of Rishi, a budding entrepreneur who wanted to make it big in the teaching business. To save a little money, he opted for a free LMS in the market. He created multiple courses and added them to the LMS, without realizing that his content was easily getting copied by different people over the next few days. Though his content was good, there were hardly any takers for it because his courses were already freely available across the internet. All his hard work was getting wasted just because he wanted to save a few bucks.
Within a month, to add to his woes, he was pulled into a lawsuit by a customer who claimed that his bank details were compromised when he tried to make a payment on his website. That's when he realized his website did not have an SSL certificate. He ended up paying a huge sum of money to the customer to end the lawsuit.
Remember, there are many free LMSs in the market that might conveniently provide you with a platform to host your courses, but may let you down in the security aspect. The consequences might be huge like how it happened with Rishi.
So if you are already using an LMS it is high time that you analyze your present LMS for its security. There are some key security areas that you should analyze. If these features are not up to the industry standards, then it is time to make a switch to a more secure LMS. Now the important question is what features make an LMS secure. Let's find out.
What are the five essential features of a secure LMS?
1. Secure Socket Layer (SSL)
The initial days of the internet were far from safe for technology. Every single thing you did was visible to everyone else on the same network. This could have been something you wrote or uploaded and even your browser history. These huge security issues were solved by a simple yet powerful add-on called Secure Socket Layer. What it does is fairly straightforward – it takes the web protocol (HTTP) and adds a layer of encryption to it. Any website that has SSL encryption will have a padlock icon on the address bar.
SSL is now legally mandatory for websites that require digital payments and is increasingly used by websites that host original content. Given its importance, you have to ensure that your LMS vendor uses SSL to protect your online course portal. Since SSL works on a per-domain basis, your LMS should be able to SSL-protect your portal, whether you use the vendor's catch-all domain or your own domain.
2. Single Sign-On (SSO)
If your course requires multiple sign-ins to different services, it would not be optimal. Also, there is no point in having multiple login credentials for your web application and mobile application – there should only be one. This is the idea behind SSO.
This sounds convenient and is also an important security feature for an LMS. It lets you centralize authentication management for all your services. SSO means that your students and other stakeholders will have to remember only one password and are less likely to write it down somewhere.
3. Users, roles, and permissions
Users are the people who should get easy access to whatever they've paid for. Permissions represent the actions that a logged-in user is supposed / not supposed to do. Most applications come with a set of permissions that administrators can assign to users, allowing them to perform predefined actions or change certain system entities. For example, if someone wants to edit a lesson, he/she should be granted permission to do so by the admin.
Users and roles should be clearly defined because, without it, anyone in the network can do anything they wish to. Imagine a student editing the course material. You don't want that.
4. Password settings
You must go with the assumption that most people are bad at coming up with strong passwords. If it were completely up to them, you can bet that at least a few of them would use "password" or something easily guessable as their password. The problem is that hackers can know this and can easily log in to an unsuspecting user's account and try to steal your content.
To deal with this issue, modern LMS platforms offer password-related settings to administrators. This lets them set mandatory minimum requirements for each password. Passwords can be required to be alphanumeric or at least have one uppercase character or at least one special character or so on. To take password security up a notch, you can even set an expiry date for each password so that users 'have to' change their passwords after a set duration. Your password settings may not be as important to you if you use SSO and control everything from a centralized server. But if you are dependent on your LMS's built-in authentication feature, password settings are an indispensable security feature. Alternatively, some LMSs like Learnyst offer OTP authentication to give that extra bit of security.
5. Registration and authentication options
Another important security feature, this lets you control how users can sign-up for your courses and how and when they can log into their accounts. You can even choose to include/exclude certain domains from registering or have someone manually approve each registration. Using authentication options, you can disallow multiple logins from the same account on different devices to prevent "account sharing."
How much should you spend on securing your courses?
So how much should you spend? It depends, and it is up to you to decide. There are many factors you should carefully consider, including the type of personal or sensitive data (including intellectual property), the regulatory requirements, complexity of IT infrastructure, and the likelihood of being a target for cyber-attacks. But one thing is certain: your spending on securing your online course cannot be zero under any circumstances unless you want to face a situation like Rishi.
If your courses are original, you should not risk the possibility of theft by spending on mediocre LMS. Consider the money you're spending on securing your course as an intersegment with a high return on investment as it lets you continue to sell your courses. Take for example the case of Learnyst, there are multiple plans to suit your different budgets, but all the plans (including the most basic one priced at ₹4,999) take the security of your courses very seriously and keep them safe from any malicious attacker.
What ideal features does Learnyst provide for companies like yours?
As an industry leader in LMS employing the best in cybersecurity, Learnyst is committed to ensuring that clients using our platform never have to worry about piracy. We have the following feature to secure your courses.
Every student enrolling in your course through Learnyst gets their own unique ID and password. This can be used to access the course both from the desktop as well as mobile ensuring they don't have to remember multiple usernames and passwords.
Every single URL associated with your course will only be available for specific time periods, giving an added security layer to your courses.
All your content is protected with the latest encryption technology called L1 DRM. This includes videos, PDFs, and others. Any unauthorized access and usage are completely prevented in Learnyst.
Just like every other secure website, Learnyst used OTP to identify any suspicious behavior like multiple logins.
Your content cannot be shared in the form of screenshots and screencasts from any mobile device to a secondary screen.
All your links are HTTPS links that are encrypted and more secure compared to HTTP links
What's next?
Are you considering starting your career as an online tutor or setting up your own online academy? Do not take the security of your courses' lightly. Get in touch with us, and we will help you set up a safe and secure environment for you to teach and for your students to learn.
At Learnyst, we provide you with the entire secure LMS for your branded online academy.
If you already have course contents ready, signup with us and get your online academy for free 14 days.
So, go ahead get your secure LMS.